Guided tour of the medicinal herb garden. Lecture on product development at Dr. Hauschka
Discover our unique medicinal herb garden and what it contributes to our product compositions.
A garden of treasures and Dr. Hauschka face masks – from the idea to the product
Join us on a tour of our medicinal herb garden and learn how the plants used in Dr. Hauschka Skin Care are cultivated and processed. You will also discover why we assign specific roles to each plant ingredient when developing our products so that our face masks can unfurl their unique effect.
Find out more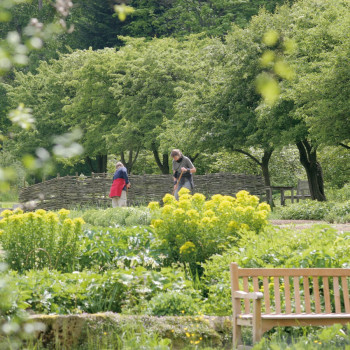 Incl. 10 €
shopping
voucher
Dr. Hauschka Guided tour of the medicinal herb garden. Lecture on product development at Dr. Hauschka
Participation fee €10.00 *
incl. VAT
for Dr. Hauschka shopping voucher Find out more
Date 05.05.2020
Time 14:00 - 17:15
Location WALA Heilmittel GmbH, Dorfstr. 1 (D1), 73087 Bad Boll/Eckwälden
There are still 60 of 60 places available