Our exclusive Mother's Day gifts in 2021
For lasting moments of care.
Our new Mother's Day gifts in 2021 are real eye-catchers: two exclusive boxes which celebrate mothers, including Mother Nature. Each Mother's Day gift contains carefully selected favourites from our range of certified natural cosmetics which draw from life and convey so much joie de vivre.
Learn more
For questions regarding Dr. Hauschka Skin Care products and their usage
Phone +49 7164 930-55006
Monday to Friday from 8 a.m. to 5 p.m.
No results were found for the filter!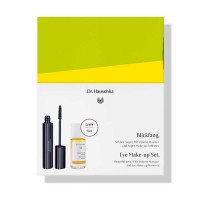 Eye Make-up Set
exclusive gift
free Eye Make-up Remover, 18 ml
volume Mascara thickens the lash line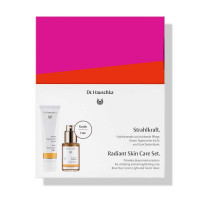 Radiant Skin Care Set
Exclusive gift
Free Facial Toner, 30 ml
Rose Day Cream Light stabilises and protects
For lasting moments of care. Dr. Hauschka Mother's Day Gifts.
Revitalise and strengthen the skin with the Radiant Skin Care Set or bring out the eyes with the Eye Make-up Set – both make an ideal gift for the Mother's Day or other occasions. After all, there are many reasons to appreciate a woman – and more than just the one day dedicated to mothers per year.
A lasting Mother's Day gift.
We pack each Mother's Day gift by hand in a beautiful box made of sturdy cardboard. The sustainable aspect of the gift is not only in the choice of material, but also in the design of the box – the colourful box without a print makes a great decorative piece, extending its use. It can be used as an attractive storage for lipsticks, paper clips, stamps, buttons or any other assorted household items. Our boxes also make an ideal packaging for the next gift you give.
For Mother's Day: Your gift and our contribution.
Give this Mother's Day a personal touch with our natural cosmetics which address both the outer and inner beauty. Regardless of the gift set you choose, we will add in a free product in a limited special size. For a day cream we will include the Facial Toner and for a mascara the Eye Make-up Remover.
Also free of charge: the greeting card that matches the Mother's Day gift. Simply add the card of your choice to the shopping basket and a "Happy Mother's Day" is on its way to you – or directly to the recipient.