Nourishing Hair Conditioner
smoothes and hydrates
Silicone-free conditioning: Dr. Hauschka Nourishing Hair Conditioner.
Washing your hair may leave it clean, but only a conditioner provides it with the nourishing substances it needs. Dr. Hauschka Nourishing Hair Conditioner contains premium-quality botanical oils, natural proteins and regenerating medicinal plant extracts. This special natural cosmetic composition strengthens and protects your hair without weighing it down.
This silicone-free conditioner is suitable for long, stressed, dry or dull hair and for split ends. Recommended for use after every hair wash.


Find out more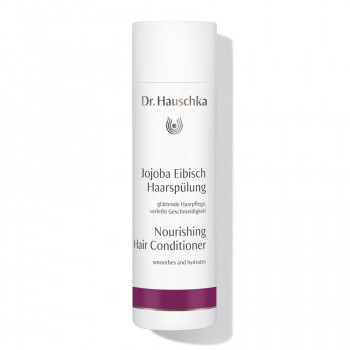 For questions regarding Dr. Hauschka Skin Care products and their usage
Phone +49 7164 930-55006
Monday to Friday from 8 a.m. to 5 p.m.