Shower Cream – Limited Edition
gentle, nourishing shower cream with lemon & lemongrass
Particularly kind to your skin: Dr. Hauschka Shower Cream
The Shower Cream from Dr. Hauschka is gentle and creamy, slightly foaming and has an invigorating, enlivening scent. Mild sugar surfactants make it a friendly choice for both your skin and the environment. Further sustainability is ensured by the tube, made from a combination of recycled and easy-to-recycle plastic.


Limited edition.
The colourful Shower Cream design shows what's inside: precious avocado oil in organic quality obtained from fair-trade Kenyan avocados cultivated, harvested and processed in harmony with the local people and nature.
Find out more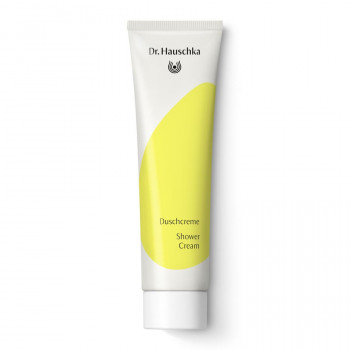 For a
limited
period
only
For questions regarding Dr. Hauschka Skin Care products and their usage
Phone +49 7164 930-55006
Monday to Friday from 8 a.m. to 5 p.m.