Dr. Hauschka winter gifts
Festive delights
Sensual fragrances, luxurious textures, a glamorous shimmer: find the perfect present with Dr. Hauschka's winter gifts.
For questions regarding Dr. Hauschka Skin Care products and their usage
Phone +49 7164 930-55006
Monday to Friday from 8 a.m. to 5 p.m.
No results were found for the filter!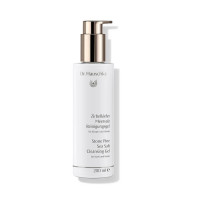 Stone Pine Sea Salt Cleansing Gel
invigorating cleansing gel
activates and tones
clears the head
for the body and hands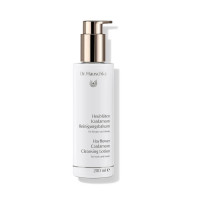 Hayflower Cardamom Cleansing Lotion
Relaxing body cleanser
Gently cleanses and harmonises
For the body and hands
For silky-soft skin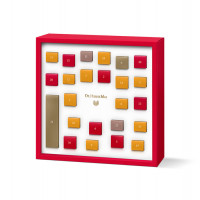 Dr. Hauschka Advent Calendar
23 carefully selected products
one extra special treat
Beauty Advent Calendar
100 % certified natural cosmetics
Give the gift of flowers with Dr. Hauschka.
It's clear from the outside how much nature is on the inside with Dr. Hauschka's new spring-themed gifts. The colourful gift boxes feature floral designs created by the artist Stephanie Türck from Stuttgart. She developed special packaging for each product. The detailed and lovingly hand-painted illustrations show the most important botanical ingredients in each individual formulation. The special packaging transforms our natural cosmetics into a colourful bouquet of flowers. The perfect gift.
Upcycling ideas.
What should I do with this special box once the gift has been opened and unpacked? Artist Stephanie Türck has already found a purpose for it: "They will decorate my studio and at the same time serve to store my artist's utensils." What ideas do you have?