Ice Plant Shampoo
mild, daily cleansing nourishes dry, sensitive scalps, also in the case of atopic dermatitis
A mild shampoo that offers daily care for sensitive scalps: Dr. Hauschka MED Ice Plant Shampoo.
Wondering how you can wash your hair every day while also caring for your dry, sensitive, taut scalp? Our particularly mild Ice Plant Shampoo is the answer. Specially developed for people with dry, sensitive scalps, its mild natural surfactants gently cleanse the hair while precious oils and medicinal plant extracts leave the scalp feeling relaxed and the hair nourished and lightweight.
Find out more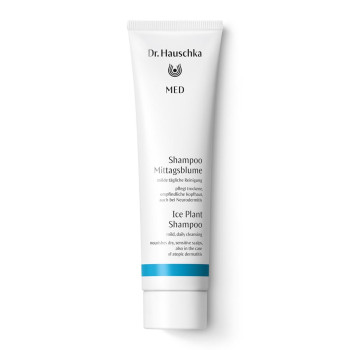 For questions regarding Dr. Hauschka Skin Care products and their usage
Phone +49 7164 930-55006
Monday to Friday from 8 a.m. to 5 p.m.