No results were found for the filter!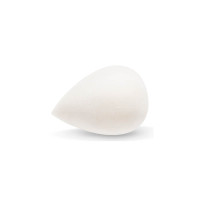 Make-up sponge blender
for foundation and concealer
for easy application and blending
Make-up egg
washable at 60 degrees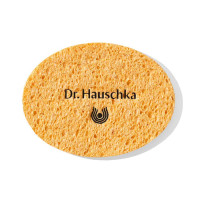 Cosmetic Sponge
skin-friendly cosmetic sponge
made from natural fibres
cleanses the face
removes face masks and make-up
What's the best tool for the job? Brush, fingers, or make-up sponge?
There are various techniques for applying Foundation – and which one you choose is largely down to personal preference. But as a basic guide: use a brush like the Dr. Hauschka Foundation Brush for very precise application, use your fingers for a more natural finish, and use a sponge like our Make-up Sponge Blender for particularly even coverage.
The egg-shaped sponge everyone's talking about.
Beauty blender, make-up egg – this little sponge goes by many names. The wider end is for applying Foundation over a larger area, while the pointed tip is useful for hard-to-reach areas like under the eyes and for blending Concealer. The Dr. Hauschka Make-up Sponge Blender has very fine pores and is washable at 60 degrees.
We also have a sponge for cleansing the face.
The second make-up sponge from Dr. Hauschka fulfils the opposite task, you could say: our Cosmetic Sponge cleanses the face by gently removing make-up and face masks. This sponge is also washable at 60 degrees.