Highlighter
Find your natural glow.
Highlighters lend a freshness and healthy radiance to your complexion, with light-reflecting pigments that create shimmering accents. Let it shine!
Learn more
For questions regarding Dr. Hauschka Skin Care products and their usage
Phone +49 7164 930-55006
Monday to Friday from 8 a.m. to 5 p.m.
No results were found for the filter!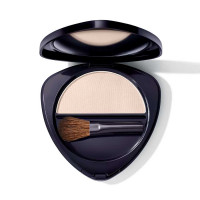 Highlighter
ultra-fine powder
for a radiant complexion
with light-reflecting pigments
for all skin tones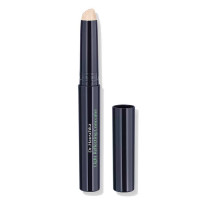 currently
not
available
Light reflecting Concealer
brightening, light-reflecting pigments
provides a radiant complexion
soothes sensitive areas of skin
translucent and highly versatile
Highlighter and concealer for a natural glow.
Highlighters have a talent for lending freshness and balance to your complexion. They add the perfect finishing touch to any make-up look and leave skin looking healthy and radiant. Find your glow thanks to the light-reflecting pigments in our "illuminating" powder Highlighter. Meanwhile, our Light Reflecting Concealer brightens dark circles and dull patches of skin. Both products are easy to apply and blend well, making them ideal even for make-up novices.
Applying your Highlighter – this is how you do it.
Our Highlighter creates shimmering accents and gives skin a radiant glow: Simply apply with a brush (like our Blusher Brush, for example) to the areas of skin you wish to highlight. You can use our Light reflecting Concealer in one of two ways: Either apply it directly to the skin or on top of your Foundation.
Apply selectively to the parts of the face that catch the light the most.
Classic areas for applying Highlighter include the cheekbones, the tip of the nose and under the eyebrows.
This further accentuates the contours of the face.
Adding a touch of Blush or Bronzing Powder to the parts of the face that should appear less prominent helps you achieve the perfect contours for your face shape. By the way, you can also use our Highlighter as an eye shadow.
Our Highlighter: A 100% natural cosmetic product.
Are you looking for a good Highlighter in natural-cosmetic quality? Like all the products in our Make-up range, our Highlighter also combines beauty with skin care. The composition of mineral pigments and silk with nurturing plant extracts like witch hazel accentuates and nourishes to leave skin feeling velvety soft. Anthyllis, almond oil and other medicinal plant extracts make our Light reflecting Concealer as soft as silk, even on the sensitive and delicate eye area. Dr. Hauschka Make-up uses natural mineral pigments that visually blend with your own skin tone. This way, even strong, powerful colours only serve to enhance your natural vitality and never seem over the top.