Lip care
Read my lips.
Smiling, whistling, marvelling, kissing – your lips allow others to read what mood you are in at any given time. As the messenger for your feelings, your lips are particularly sensitive, delicate and in need of protection. They can never have too much nourishment.
Learn more
For questions regarding Dr. Hauschka Skin Care products and their usage
Phone +49 7164 930-55006
Monday to Friday from 8 a.m. to 5 p.m.
No results were found for the filter!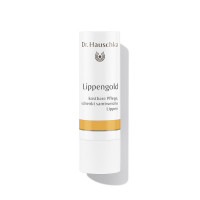 Lip Care Stick
gently nourishes dry lips
protects against environmental influences
contains high-quality oils and waxes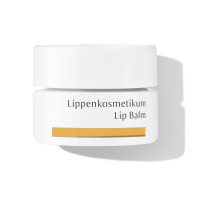 Lip Balm
deeply nourishes
supports regeneration
ideal for rough, cracked lips and corners of the mouth
can be used very sparingly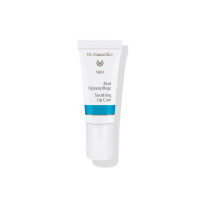 Soothing Lip Care
for lips prone to cold sores
cools and regenerates
prevents inflammation
has a soothing effect
Lip care by Dr. Hauschka.
The Dr. Hauschka Lip Care range treats your lips with the respect they deserve, taking into account their ability to express themselves, their sensuality and their vulnerability. With three to five layers of cells, the skin on your lips is comparatively thin and so highly sensitive. This is why they need effective protection when exposed to hot, cold and dry conditions or other stimuli. Dr. Hauschka's certified natural cosmetics take care of that with their high-quality waxes, rich oils and extracts from medicinal plants like anthyllis, marigold and St. John's wort.
For dry lips, for chapped lips, for tingling lips.
Which is the right lip care product for you? Are you looking for an everyday companion that gently nourishes your lips and makes them silky smooth? Then we recommend our Lip Care Stick, a classic Lip Balm. Or do you need rich lip care that effectively cares for even chapped, cracked lips and lines around the mouth? Our Lip Balm is designed to take care of damaged lips. And if you are prone to cold sores, Dr. Hauschka MED Soothing Lip Care provides protection, whilst cooling and relaxing
A mask for your lips.
Your dry, chapped lips enjoy a little pampering from time to time. The Dr. Hauschka Cosmetics Consultation team recommends applying our Hydrating Cream Mask to your lips and allowing this intensive moisturiser to work for about 10 minutes. When you apply make-up, it's best to start with the mask and apply your lip make-up last. This gives the lip care product time to work its magic and blend in perfectly with your make-up.
Lip care products with natural ingredients.
For our natural cosmetics we select ingredients from organic farming and certified wild harvesting. If raw ingredients are not available in organic quality, we lend a helping hand in starting a biological cultivation project, like the one in Burkina Faso, where we obtain the shea butter for our Lip Care Stick and many other cosmetic products.
Around 150 plants grow in our company's very own medicinal plant garden and on our farm. We operate both according to the strict guidelines of the Demeter association. Dr. Hauschka employees from extremely diverse departments join in year after year in harvesting our marigolds. Before getting on with their own work, they pick the bright flower heads from which we make water-based extracts. We process these, among other things, for our Lip Balm and Soothing Lip Care.