Dr. Hauschka X Saskia Diez
Behind the scenes.
The new Illuminating Fluid by Dr. Hauschka adds a touch of radiance to your life, whether you are looking for a natural shimmer or an intense glow. The packaging is designed by jewellery designer Saskia Diez. Just like her jewellery, the Illuminating Fluid highlights your skin's best qualities. Shimmering pigments reflect light to give you a gorgeous, glowing complexion.
During the design phase, the Saskia Diez spent time in her studio in Munich concentrating on her experiences with the different types of beauty embodied by our skin, focusing particularly on the movement and sensations it creates.
'We always have good reasons for finding beauty in one thing but not another. For Dr. Hauschka, beauty is not just a question of looks; it's about how confident and charismatic you feel, and whether or not you let your inner beauty out. And that really resonates with me and the way I think about beauty,' says Saskia Diez.
She designed the packaging to embody this shared understanding of what makes us beautiful, with golden accents that glow as bright as confidence.
Saskia Diez: "In just the same way that jewellery highlights an individual's personality, a highlighter adorns the skin with a golden shimmer. I drew on this connection with the design of the Illuminating Fluid and rendered it visible with splashes of gold.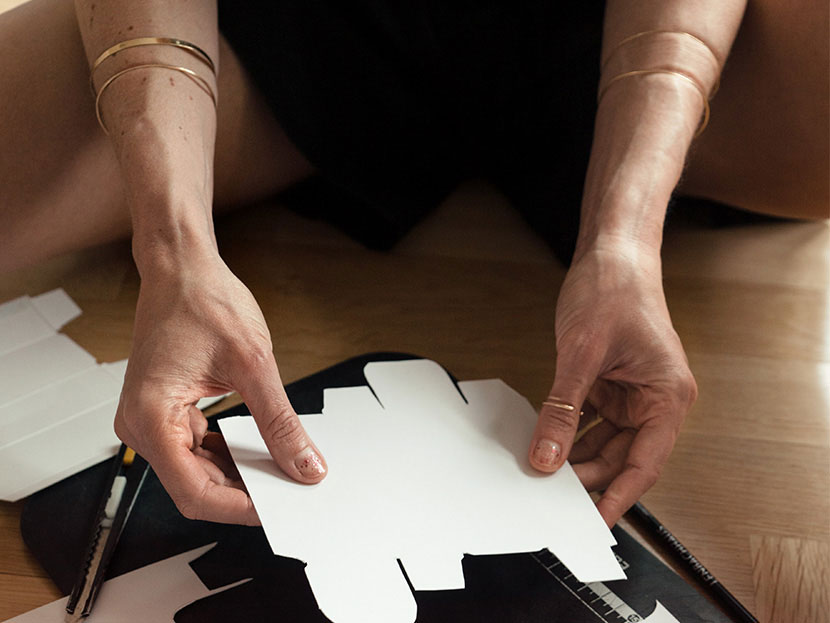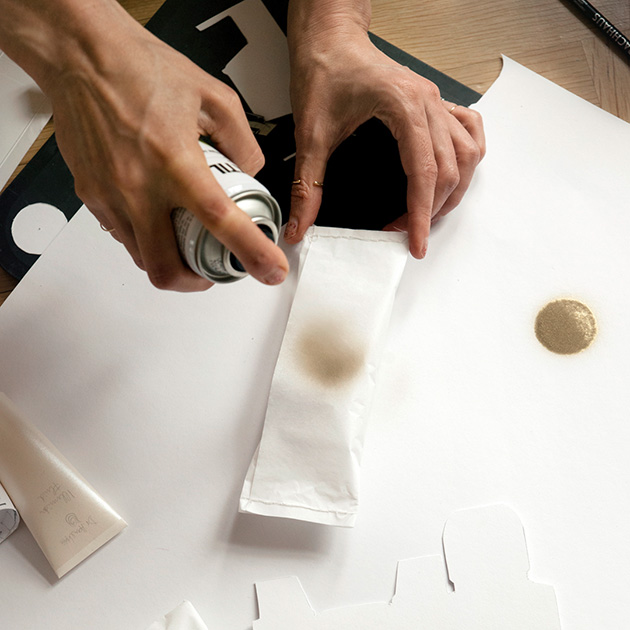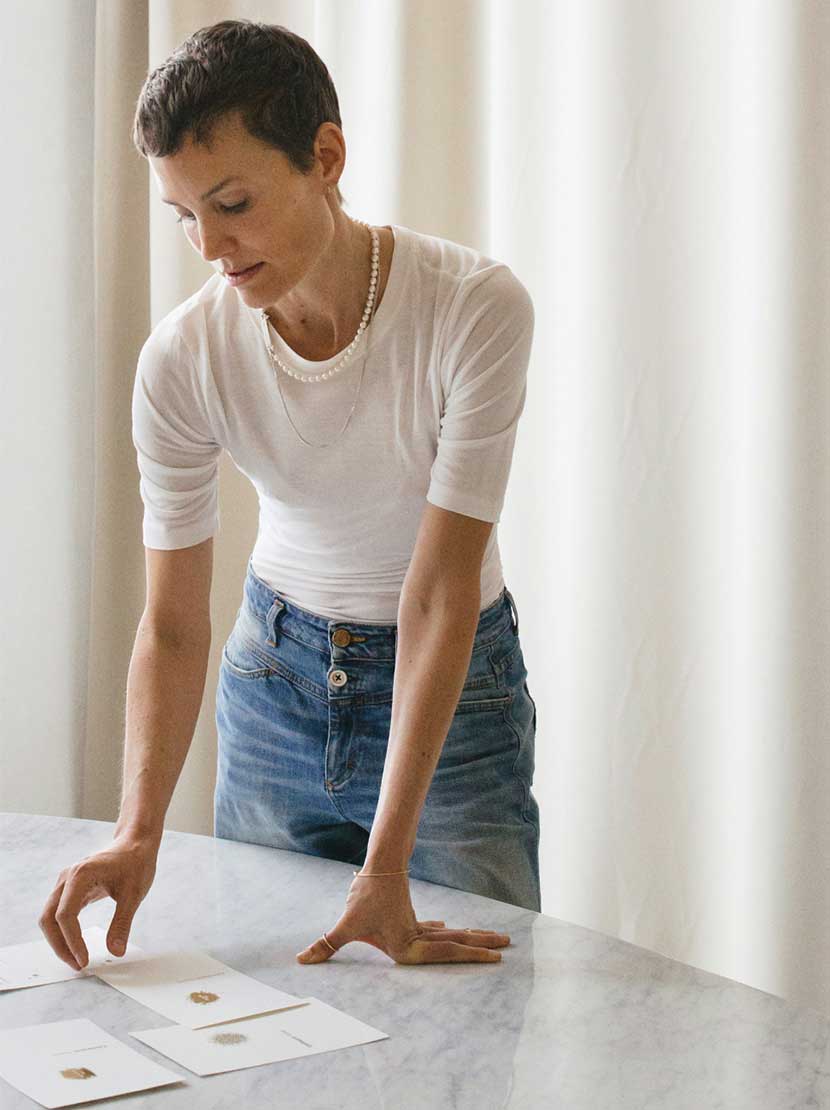 She then met personally with the Dr. Hauschka team so that they could work together to implement her ideas.
'It was a real team effort. I visited the company and its traditional medicinal herb garden, and got to experience how much knowledge and science goes in to developing each product. We discovered that we have a lot in common, especially when it comes to precision and diligence in our work, but also when it comes to our shared commitment to a different business model, one that combines sustainability, social justice and diversity.'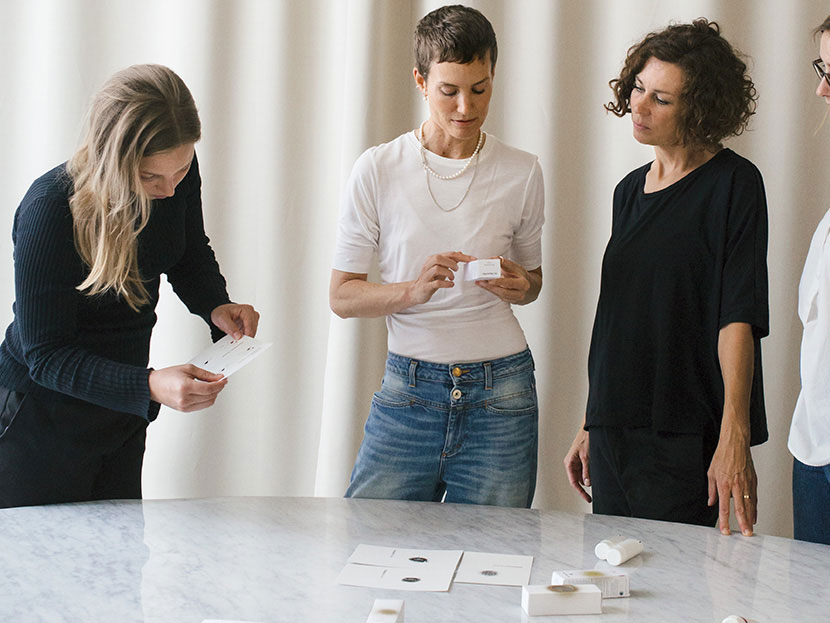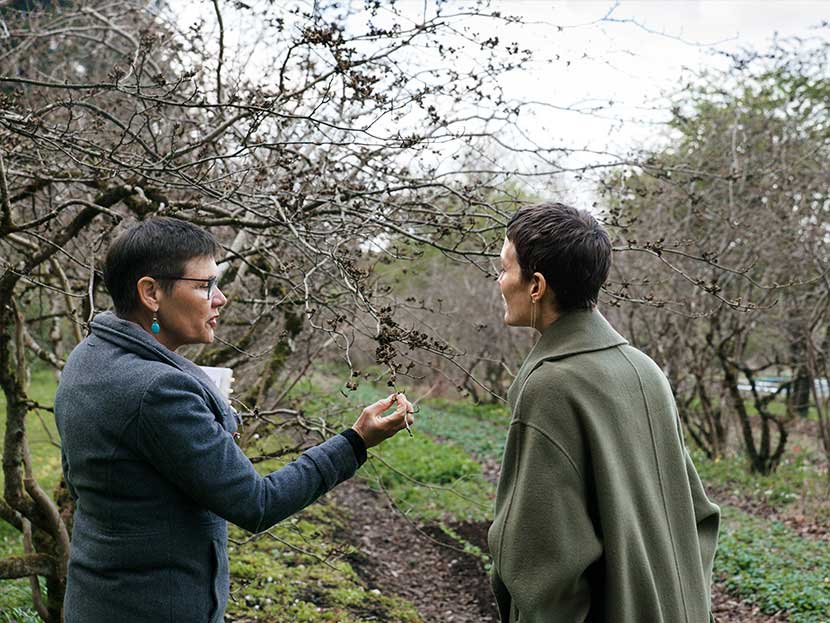 From private celebrations to photo shoots for her collections – Saskia Diez tells us how she uses Dr. Hauschka's Illuminating Fluid:
'I use it as a highlighter anywhere that needs more glow. It's like magic, creating little spots of sunlight on cheekbones or on your Cupid's bow. I also love to use it on collar bones or arms, it gives the body just a touch of summer gold. This is definitely one of my favourite Dr. Hauschka products. I love the fact it's so versatile.'