Natural sun care from Dr. Hauschka
Summer. Sun. Prickly pear.
Good morning, sunshine! It's so good to see you. To feel your warm rays on our faces as we squint into the light. Enjoying the ease and airiness that summer brings. It's a feeling of pure joy. The right sun care lets us enjoy the sun in a healthy and carefree way, helping us protect the skin without depriving it of vital sunlight.
Keeping us in balance. With the sun. With nature. And with ourselves. Face Sun Cream SPF 10
light protection for pre-tanned skin
supports the skin's natural abilities to protect itself from the sun
prevents sun-induced skin ageing Nature to the power of five. This is what makes our sun care products unique.
Dr. Hauschka Skin Care has always drawn on the extraordinary powers of nature. For our sun creams, we developed a medicinal plant formulation that combines the talents of selected natural ingredients to provide fivefold effective care: the unique formulation with apricot, prickly pear, calendula, anthyllis and high-quality oils protects and strengthens your skin's own ability to deal with sun exposure. Medicinal plant extracts help the skin lock in its own moisture and provide ample care. We also rely on natural mineral UV filters instead of synthetic ones.
Dr. Hauschka sun creams:
medicinal plant formulations for fivefold effective care
no synthetic UV filters, mineral oils, silicones or microplastics
mineral UV filters
100% certified natural cosmetics After Sun  150 ml
soothes sun-stressed, irritated skin
cools and refreshes
intensively nourishes
activates the skin's own moisturising abilities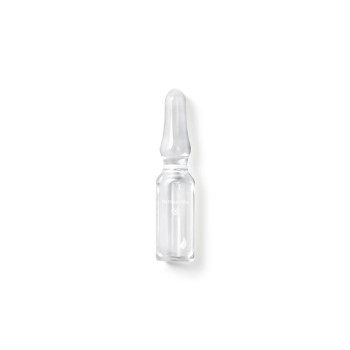 After Sun Care: recovering after time in the sun.
After a day out in the hot sun, your skin yearns for calm and relaxation. Our After Sun products allow you to replenish moisture loss and cool your sun-stressed skin. Your skin uses the night to renew itself from the inside out. Our Sensitive Care Conditioner ampoules support this regenerative process. They soothe sun-stressed skin and stimulate its natural abilities.
Dr. Hauschka sun creams combine protection & care.
The skin can protect itself – if we let it. Our sun creams strengthen the skin's ability to protect itself from the sun by helping the skin acclimatise to the sun and develop a natural tan.
Why prickly pear and apricot?
The prickly pear, which we use exclusively in our sun care products, is a real fighter: vital, firm and bursting with moisture. Its bright green flesh has an antioxidant effect and locks in moisture. The fruit of the apricot, meanwhile, is a physical manifestation of light: orange-yellow like the sun, downy soft on the outside and enticingly juicy on the inside – it is a true role model for our skin.
What do the different sun protection factors mean?
The sun protection factor (SPF) offered by a product indicates the maximum length of time per day you can stay in the sun without damaging your skin. By applying SPF, you multiply your self-protection time by the sun protection factor. For example, applying our Tinted Face Sun Cream SPF 30 to very fair skin with a self-protection time of five minutes would extend that time by 30, providing a maximum of 2.5 hours of sun protection. For optimal protection, however, it is recommended not to stay in the sun for the maximum time. It is also important to apply a sufficient amount of sun cream (the BfS recommendation is 2mg per cm2 of skin, which corresponds to about one teaspoon for the entire face). By the way, reapplying sun cream does not extend the maximum recommended time you can spend in the sun.
Which sun protection factor is right for me?
You can adapt your sun care to the individual needs of your skin. Whether it's better to choose a lower or higher SPF depends on many factors, such as how high your local UV index is, which sun type you are (i.e., how long your skin is able to protect itself), how accustomed your skin is to the sun and whether you are already slightly tanned. Seasons also play a role. Your skin is particularly susceptible to sunburn in the spring, as it is not yet accustomed to the sun. So at this time of year, you need a higher sun protection factor. However, if your skin has already enjoyed the sun over the summer (i.e., has adapted to the increased sun exposure and is pre-tanned), a product with a lower SPF is sufficient, for example our Face Sun Cream SPF 10. You will often notice that your skin reacts very sensitively to sunlight for the first few days of exposure and can then tolerate more sunlight later on.
Does a higher sun protection factor also provide better protection?
Hoping that a higher SPF also offers the best protection? Bear in mind that using a high SPF can provide a false sense of security and lead to you staying in the sun for longer than your self-protection time, thus increasing the risk of sun damage An SPF 10 product already blocks 90% of UVB rays, while an SPF 30 product blocks 96.7%. A lower SPF also gives your skin the chance to build up its own sun protection. If your skin is already used to the sun and has a slight base tan, a product with a lower sun protection factor is sufficient.
What is "mineral sun cream"?
Organic (also known as chemical) filters penetrate the skin and convert UV light into heat. Inorganic (mineral/physical) filters, on the other hand, sit on the skin and reflect UVA and UVB radiation.
Sustainability and environmental protection are fundamental principles at Dr. Hauschka. With our natural cosmetics, we take responsibility for our environment and its biodiversity. Because we are aware of the harmful effects that chemical sunscreens have on our environment, all our sunscreens contain mineral UV filters of titanium dioxide and zinc oxide. These filters work from the moment they are applied, they are well tolerated by the skin and they are not hormone-active They also meet our high quality standards and are certified according to the NATRUE standard for natural cosmetics. Because we are convinced that only that which is good for our natural resources is also good for us humans.
For us, the sun is much more than just physical radiation. It is an important giver of life, a powerful source of energy, and pure joi de vivre! Whether we can see it or not, sunlight determines the changing of the seasons and your own natural rhythms. The vitality of the sun is particularly noticeable in spring, when nature awakens and the light stirs the endorphins in your body. As the outside world becomes more colourful and vibrant, so does your inner world. A few minutes of sunlight per day lifts the mood and gives your immune system an energy boost. It leaves you feeling revitalised, active and full of life. But what happens when you don't get enough? Lack of sunlight has been linked to depression and low vitamin D levels. Vitamin D is produced naturally by the body when exposed to the sun and strengthens our bones and teeth. A healthy amount of sunlight is also thought to help protect against autoimmune diseases, chronic inflammation and allergies.
But the sun's power is also dangerous if you get too much of it. It can leave the skin dry and red, with sunburn and signs of premature ageing. To prevent this from happening, you need to take a responsible approach to the sun – i.e., get your skin used to the sun carefully and know your own self-protection time. This is the maximum amount of time you can spend in the sun each day without protection before your skin starts to turn red. If your skin is stressed following too much sun exposure, our lightweight After Sun lotion will help. It provides your skin with cool, refreshing care and helps hydrate and relax it after sunbathing.
What is my self-protection time?
The self-protection time is the length of time you can spend in the sun without additionally protecting yourself and depends on various factors. You can spend longer in the sun by applying sun cream. The following overview can help you determine your own self-protection time and consequently calculate the maximum amount of time that you can spend in the sun after applying sun cream. You can find the formula below the table:
| | | | | | |
| --- | --- | --- | --- | --- | --- |
| | | | | | |
| | Type I: Very fair | Type II: Fair | Type III: Medium | Type IV: Light brown | Type V: Dark |
| Skin | Extremely fair, pale | Fair | Fair to light brown | Light brown, olive | Dark brown |
| Freckles | Many | Rare | None | None | None |
| Hair | Reddish | Blonde to brown | Blue, brown, green, grey, all eye colours | Dark brown, black | Very dark brown, black |
| Eyes | Green, blue, grey, in rare cases brown | Blue, green, grey | Blau, braun, grün, grau, jede Augenfarbe | Brown | Brown |
| Tanning ability | Does not tan; still very pale after 1-2 days | Very slight | Good | Quick and deep | Quick and deep |
| Sunburn | Quick to burn, always severe, painful | Usually severe, painful | Rarer, moderate | Very slight | Rare |
| Self-protection time in the sun* | 3 to 10 min. | 10 to 20 min. | 20 to 30 min. | 40 to 45 min. | 45 to 60 min. |
*Self-protection time x sun protection factor = maximum time you can spend in the sun per day without burning