Eye Revive
invigorates and refreshes tired eyes
Refreshing compresses for sparkling eyes: Dr. Hauschka Eye Revive.
Dr. Hauschka Eye Revive comes in practical single doses – each ampoule containing enough for one treatment. The formulation combines various medicinal plant extracts to refresh and soothe tired and itchy eyes.Whether you work at a computer, suffer from pollen allergies, or are prone to puffiness around the eyes – you can rely on Dr. Hauschka Eye Revive to leave your eyes sparkling at any time of day. Our Eye Revive compresses are also suitable for contact lens wearers.


Skin condition / Dr. Hauschka Eye Revive
For all skin conditions
Find out more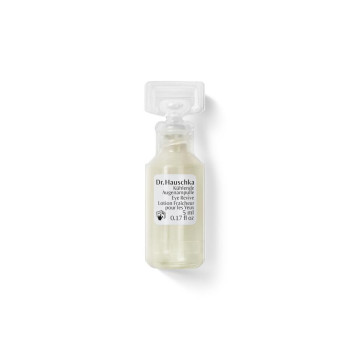 For questions regarding Dr. Hauschka Skin Care products and their usage
Phone +49 7164 930-55006
Monday to Friday from 8 a.m. to 5 p.m.