Sage Mint Deodorant
refreshing, long-lasting control
A roll-on with no aluminium salts: Dr. Hauschka Sage Mint Deodorant
A deodorant you can rely on: Our non-oily Sage Mint Deodorant helps prevent the formation of odours without constricting your pores or staining your clothes. This Dr. Hauschka roll-on deodorant works entirely without aluminium salts. Its natural herbal scent accompanies you subtly throughout the day.


Skin condition / Dr. Hauschka Sage Mint Deodorant
For all skin conditions
Find out more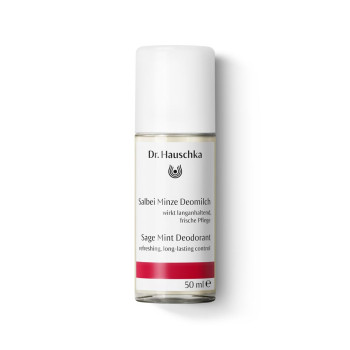 For questions regarding Dr. Hauschka Skin Care products and their usage
Phone +49 7164 930-55006
Monday to Friday from 8 a.m. to 5 p.m.