Facial Lotions
Lightweight moisturisers that are just right for you.
Our silky-smooth facial lotions unfold their balancing, soothing and revitalising effects. All three lotions provide long-lasting moisture and protect the skin all day long.
No results were found for the filter!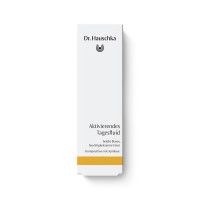 Revitalising Day Lotion
for dry, dehydrated skin
refreshes and revitalises
brings out a radiant complexion
ideal base for make-up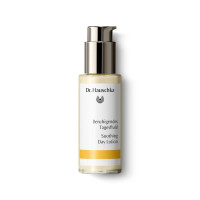 Soothing Day Lotion
strengthens and soothes skin prone to redness
for skin prone to enlarged capillaries
lends skin an even appearance
ideal base for make-up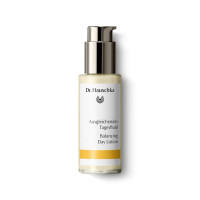 Balancing Day Lotion
regulates oily skin
soothes blemishes
reduces shine
ideal base for make-up Revitalising Day Lotion & Clarifying Day Oil
for dehydrated combination skin
hydrating and regulating
mix Revitalising Day Lotion with a few drops of Clarifying Day Oil
What does your skin want?
Find the day care that suits you.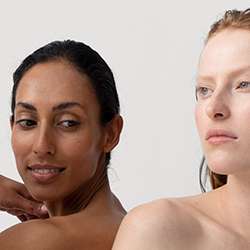 How do the moisturising lotions differ from day creams?
Our three moisturising lotions have a light texture, they are quickly absorbed and make an ideal base for make-up. If you find the texture of Dr. Hauschka Day Creams too rich at certain times of the year, the moisturising Day Lotions are the right products for you: they meet different individual care needs.
Dr. Hauschka Revitalising Day Cream is now called Revitalising Day Lotion.
The Revitalising Day Lotion has been around since the beginning of Dr. Hauschka Skin Care. The product launched in 1967 as the Revitalising Day Cream and it is still a beloved product used all over the world. The proven formulation remains the same, now under a new name.
Can a day lotion be applied under a day cream?
We recommend the day lotions as a stand-alone, comprehensive day care. An additional layer of day cream is not necessary. However, the needs of your skin can change: during times of stress or seasonal changes your skin may be happy to receive an extra portion of care. Care masks and intensive treatments are just the thing for that.
Day lotions and sustainable packaging.
Our day lotions have glass packaging. Glass is an easily recyclable material – it can be recycled an infinite number of times without any loss of quality. In order to enable recycling according to type, we recommend separating the different materials – i.e., separating the pump dispenser from the tube or glass packaging of the lotion.