Face creams
Naturally protected throughout the day.
A good face cream protects your skin from harsh weather, environmental pollution and stress.
No results were found for the filter!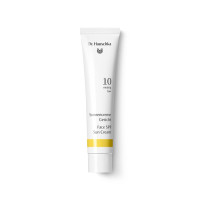 Face Sun Cream SPF 10
light protection for pre-tanned skin
supports the skin's natural abilities to protect itself from the sun
prevents sun-induced skin ageing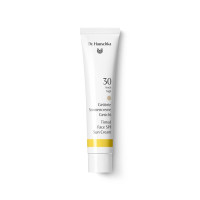 Tinted Face Sun Cream SPF 30
for intense sun exposure
subtle coverage and radiance
protects and intensively nourisheswater resistant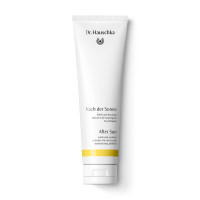 After Sun 
soothes sun-stressed, irritated skin
cools and refreshes
intensively nourishes
activates the skin's own moisturising abilities Melissa Day Cream
for sensitive combination skin
calms and balances
normalises oil and moisture production
has a fresh fragrance Quince Day Cream
for normal skin
maintains moisture
fortifies, protects and refreshes
uncomplicated care
What does your skin want?
Find the day care that suits you.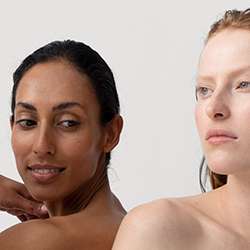 Regenerating Day Cream
for demanding, mature skin
protects and regenerates
fortifies the skin
reduces wrinkles Rose Day Cream
for dry and sensitive skin
balances and fortifies
supports skin barrier
protects against wind and harsh weather Rose Day Cream Light
for normal to dry skin prone to redness
stabilises and fortifies
refines the complexion
absorbs quickly Tinted Day Cream
for normal, dry and reddened skin
provides a natural glow
creates an even complexion
nourishes and protects Regenerating Day Cream Complexion
for mature skin
contains light-reflecting pigments
provides a radiant complexion
protects and nourishes Ice Plant Face Cream
for very dry, flaky skin
basic daily skin care
relaxes skin and prevents itching
fortifies the skin's barrier function Regenerating Day Cream Intensive
for mature skin that is becoming increasingly drier and more sensitive
firms and promotes elasticity
improves the skin density
reduces the appearance of wrinkles caused by dryness
What makes a good face cream?
Every Dr. Hauschka face cream has its own special formulation that has a specific effect on the skin. All our creams combine extracts from different medicinal plants with specially selected oils and/or high-quality waxes. The cream creates a protective layer on your skin whilst providing valuable stimuli: be these refreshing, soothing, toning, balancing, moisturising or regenerating. In addition to face creams, our daytime skin care range also includes lotions and one oil.
Which face cream is right for my skin condition?
What does my skin need at this particular moment? Is it lacking in moisture? Which products are the right fit for you and your skin in the morning and evening? In order to find the right skin care, you first need to know your skin condition. Take our online skin test and determine your skin's current condition.
Why do we not offer a night cream?
Our night time care supports your skin's natural rhythms by recognising and guiding the rhythmic changes that occur between day and night – which also apply to your skin. At night, your skin needs different role models and stimuli to those that have helped it during the day. Your skin mainly uses the night to fully regenerate. As oily creams slow down these natural processes, Dr. Hauschka's night time skin care range consists of entirely water-based formulations that effectively support the skin's vitality and nocturnal activities. We recommend our Night Serum as well as frequent special treatments throughout the year. See for yourself just how well your skin recovers overnight with these products.
Are the face creams for men or women?
You won't find a special face care line for men in our range. That's because we look at the human being as a whole, regardless of their gender identity. The only physical characteristic that matters to us is the condition of your skin. And this is the way it's always been: since 1967. This makes us pioneers in gender-neutral skin care.
The power of nature in our face creams.
We have been developing and manufacturing natural cosmetics since 1967 – driven by our own convictions as well as a responsibility for nature and your well-being. After all, what can be more sustainable and effective than fair-trade, natural ingredients, cultivated under certified organic or Demeter conditions? Every single one of the more than 160 Dr. Hauschka products bears NATRUE certification – which gives you and us that extra peace of mind.