Powder Brush
for a naturally matte complexion
An extra large, soft brush head: Dr. Hauschka Powder Brush.
This high-quality powder brush with its large, slightly slanted brush head picks up powder easily and applies it evenly to the face and cleavage. Our Powder Brush creates an especially natural-looking, matte complexion. Transition lines around the ears, neck and hairline can be blended with ease.
A tip from our make-up professionals: Use the inverted lid of your chosen powder as a separate powder bowl. Put a little powder in it, pick it up with the brush, tap and apply.
Find out more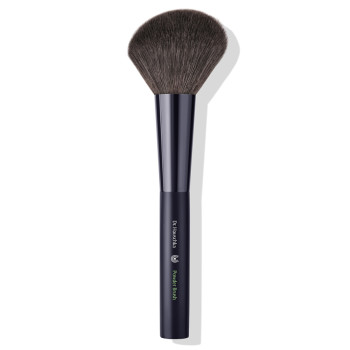 Dr. Hauschka Powder Brush
incl. VAT
Delivery time appr. 2-3 working days
Retailer search
For questions regarding Dr. Hauschka Skin Care products and their usage
Phone +49 7164 930-55006
Monday to Friday from 8 a.m. to 5 p.m.