Hydrating Foot Cream
soothes and refreshes
A natural cosmetic formula for the feet: Dr. Hauschka Hydrating Foot Cream.
Treat your feet to intensive care with medicinal plant extracts, valuable botanical oils and waxes. Dr. Hauschka Hydrating Foot Cream provides dry or cracked skin on the feet with long-lasting moisture while still being fast to absorb Invigorating foot care for every day and a soothing thank you for your tireless feet.


Our recommendation: Dr. Hauschka
Hydrating Foot Cream
For anyone whose feet are prone to dryness
Find out more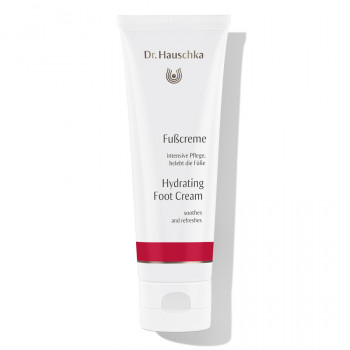 For questions regarding Dr. Hauschka Skin Care products and their usage
Phone +49 7164 930-55006
Monday to Friday from 8 a.m. to 5 p.m.